Story from Guam Post published on November 28, 2018 by Kiana Yabut, Vicente Blas Taijeron and Hannah Daleno of The Scoop.  Click on the link for publication: https://www.postguam.com
JA companies gearing up for final trade fair
Origins Sustieni
Origins Sustieni is sponsored by Bank of Guam and led by President Ethan San Nicolas. Sustieni means "sustain" in Chamoru.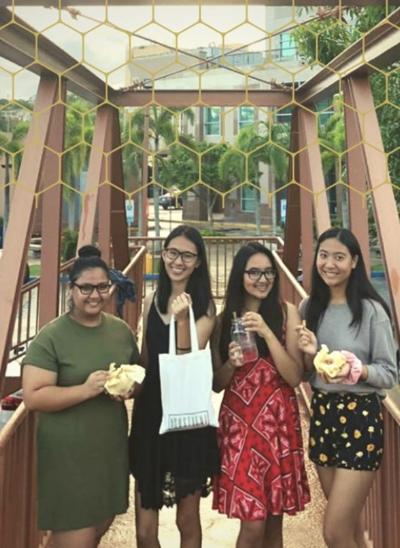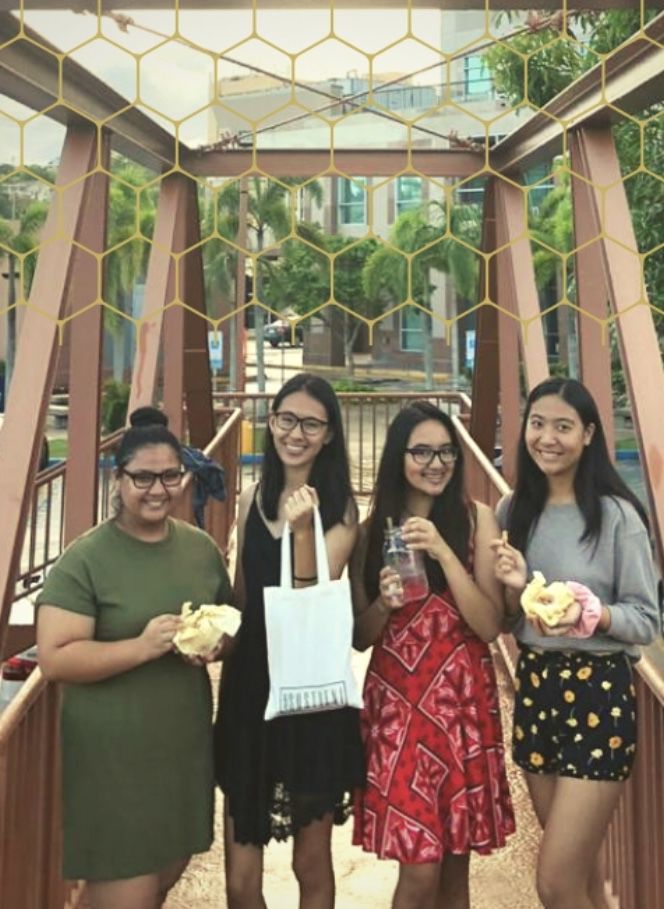 "Our mission is to take small steps toward a big difference and better our lives and posterity. Our vision is a cleaner, greener Guam," said Cerila Rapadas, the company's vice president of marketing.
The group members' eco-friendly product is a $25 bundle consisting of a reusable bag, a bamboo straw and Bees Wrap, a reusable food wrap. They hope the package encourages potential buyers to make an environmental difference by reducing the use of single-use plastics and their carbon footprint.
Origins Sustieni is for everyone, because "there is no limit to who can help make a difference," Rapadas said.
She added, "We have our members taking orders individually in addition to our trade fairs. We also have a QR code that, if scanned, shows you our information. We wanted to refrain from printing flyers in keeping with our theme of environmental sustainability."
Adahi Guahan
Adahi Guahan is sponsored by ANZ Bank and overseen by Mary Ann McMurray, a senior at the Academy of Our Lady of Guam. Adahi means "watch out" or "be careful" in CHamoru.
McMurray said Adahi Guahan will be selling "bags for a cause," though the product was still in its developmental stages as of press time.
"They are bags that are designed by local artists and filled with products for the homeless, such as canned goods, water and feminine products," McMurray said.
Adahi Guahan focuses specifically on helping those unable to afford the necessities in life, McMurray said.
She added, "We are making the island a better and safer place to live one bag at a time."
Through her leadership role, McMurray said, her company stresses the importance of cooperation and communication.
Hermosa
Hermosa is sponsored by DOCOMO PACIFIC and driven by marketing head Tamica Hechanova, a senior at George Washington High School. Hermosa means "beautiful" in Spanish.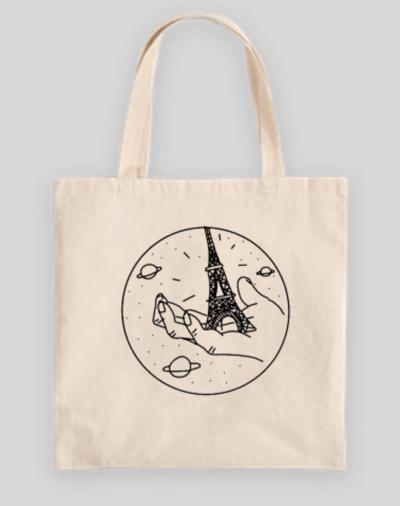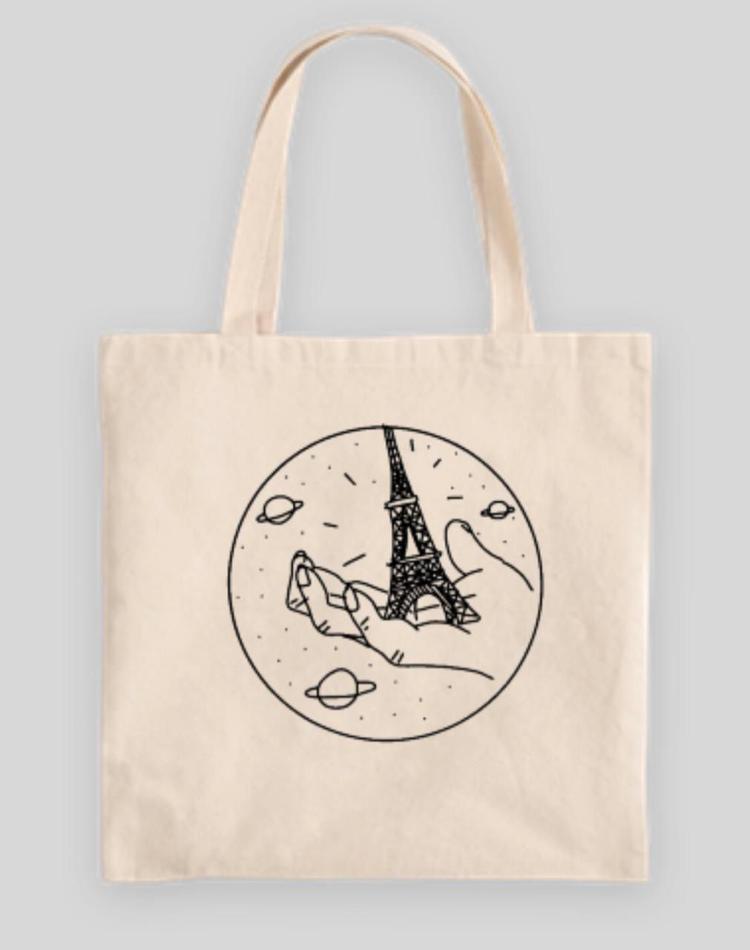 "We chose this name to prove how everyone is beautiful in their own way, no matter who you are," Hechanova said.
The company is selling tote bags. With every bag purchased, a handcrafted journal will be donated to the less fortunate.
The fruit of the company's labor won't be exclusive to Guam, either. All Mariana Islands will benefit from Hermosa's work.
"We're spreading it to the whole Marianas. What makes us different from other companies is that we thought, instead of just selling, we should also give back to the Marianas," Hechanova said.
Napu
Napu is sponsored by GTA TeleGuam. Napu means "wave" in CHamoru.
The company strives to promote a sense of unity, produce quality products that satisfy the community and raise money for marine life preservation, said company member Tammy Lee.
The company mission is "one that brings joy to the community (by) tending to their personal preferences and needs," Lee said.
The Napu team uses sea glass to make jewelry for all ages. A variety of colors are available, in addition to simplistic designs suitable for teens.
Luna Puangco, another company member and reporter for The Scoop, said Napu's product caters more to students because "most high schoolers don't have all the money in the world."
Puangco added, "We made our products affordable to students: $6 to $10 range."
Lee said, "Right now, everyone's having fun making all this jewelry and we're primarily trying to focus on our next move and making customers happy."
Astraea
Astraea is sponsored by Simon Sanchez High School. The company's goal is to make business interiors as aesthetically pleasing as the natural exterior of the island.
The company mission is "to create a healthier working and learning environment through toxin-removing plants."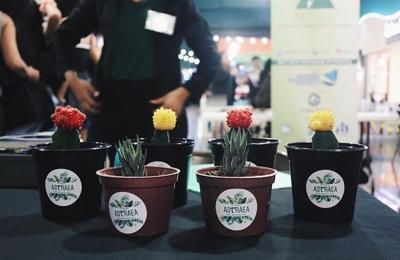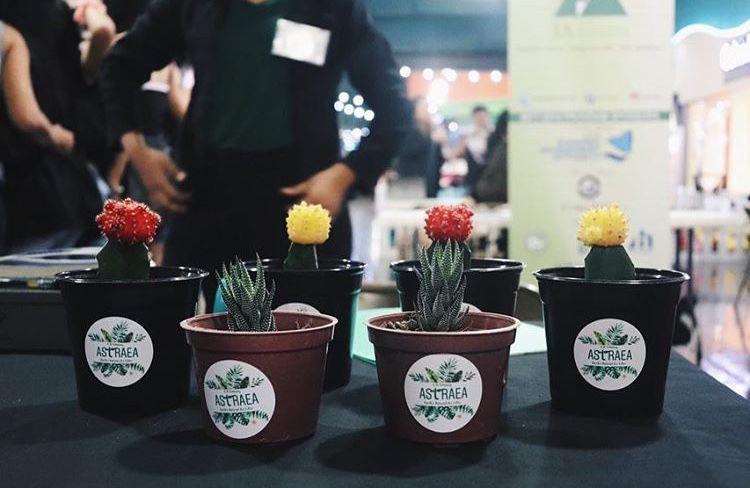 "Our products are three different plants and we have three different sized terrariums," the company said in a statement.
The three plants are: Stone Lotus Flower, Golden Sedum and Zebra Plant.
Astraea vouches for the average customer by making its products affordable.
Astraea's small terrarium includes one plant for $20. The medium terrarium includes two plants for $40. The large terrarium includes three plants for $60.
The company hopes its beautiful plants and terrariums bring vibrancy to the everyday workspace.
Reach Out
Reach Out is sponsored by Southern High School. The company's mission is to improve mental health for all age groups.
The inspiration for the company comes after the tragic loss of a Southern High School student. The loss had ripple effects across the school, the company noted.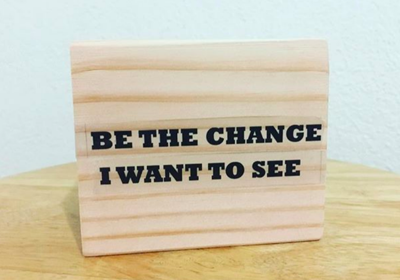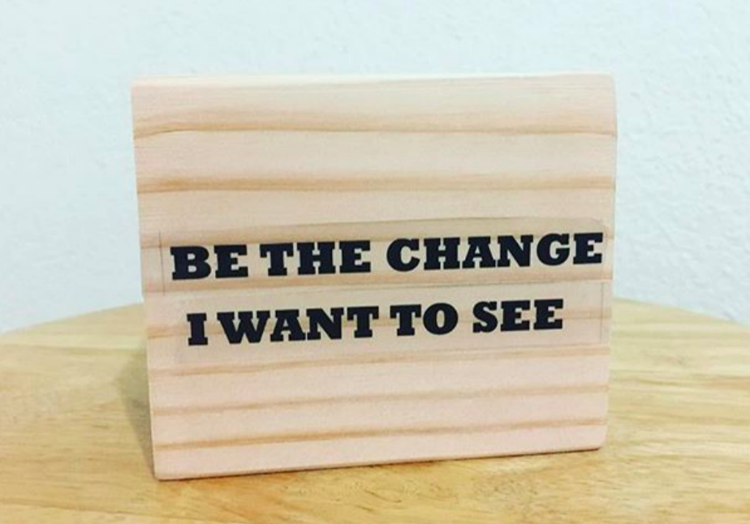 Without naming the student, Reach Out stated, "He was such a great student and got along with everyone."
The company's product is a "Voice Block," a square wooden block featuring an inspirational or motivational quote.
"You're able to create your own quote or we can create them for you," the company said.
The school's recent loss is a prime pillar of the product, which encourages a healthier mentality. The group wants people to know "they are loved."
Voice Blocks can be ordered for personal use or donated to a charity of the customer's choice.
Click on link:  Guam Post: JA Guam photos from Trade Fairs 2018